CRC F1 WTF-1 Formula 1 On Road Kit
Building on the winning heritage from the multi-champion line of 1/12th and 1/10th road cars, the new WTF-1 from CRC elevates F-1 racing to the next level offering new and exciting features. The WTF-1 has a a bunch of exciting features CRC's infinitely adjustable Slider Rear Pod, dual damper tube system and a full ball bearing graphite Pro-diff. The hit list continues on the WTF-1 with our adjustable front end The F-1 Pro-Strut. The roll center, ride height, camber, caster, preload, droop and spring rate are all adjustable. Add a best-in-class rear damper, the CRC Encore shock.
The WTF-1 rear suspension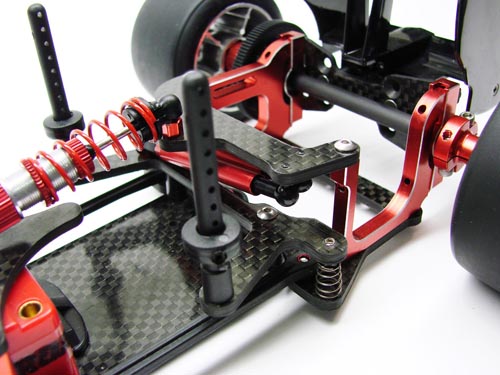 The lightest, leanest, meanest F-1 machine in the world. Functionality, symmetry, and superior design.The dual damper tube arrangement allows the greatest tuning range. The Slider Pod makes ride height adjustments a breeze.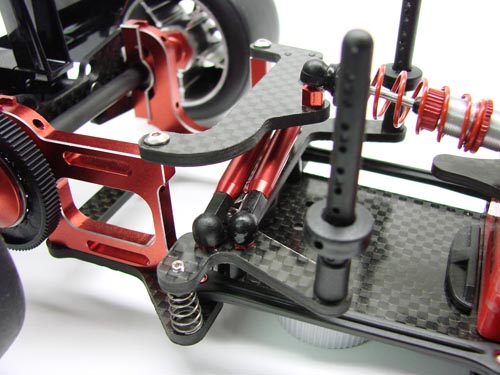 The WTF-1 features CRC's rear link suspension with side tweak springs. Pioneered by CRC since the early 1990's, now most all pan cars have copied the design.
The front end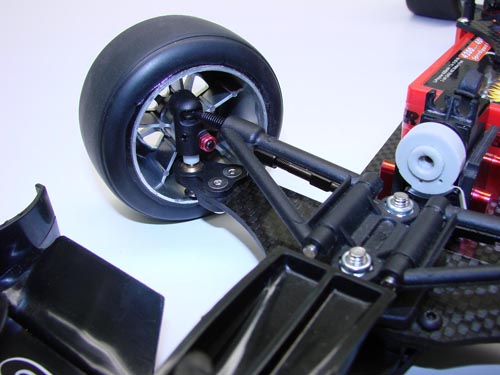 The WTF-1 uses CRC's proven pivot-ball suspension. Used for years on the 1/12th and 1/10th cars, the pivot ball suspension allows easy castor, camber and roll center changes. The steering block is right off our 1/12th car and with CRC's national distribution, parts and accessories are easy to find.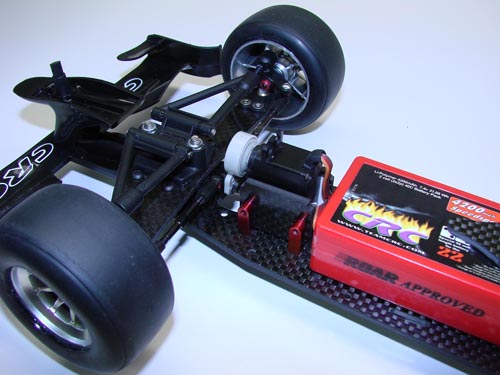 The WTF-1 car accepts mini servos in the standup position shown here. Easy to mount and maintain. Also, a full 2s pack fits as well as adjustable positioning options for the 2s shorty pack.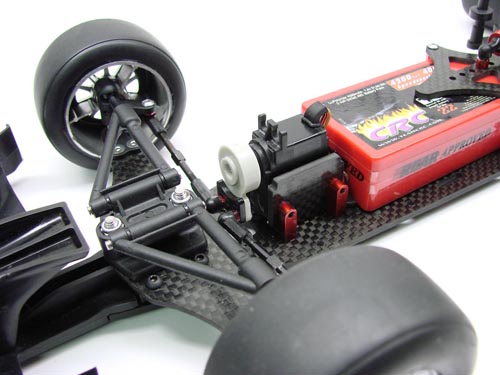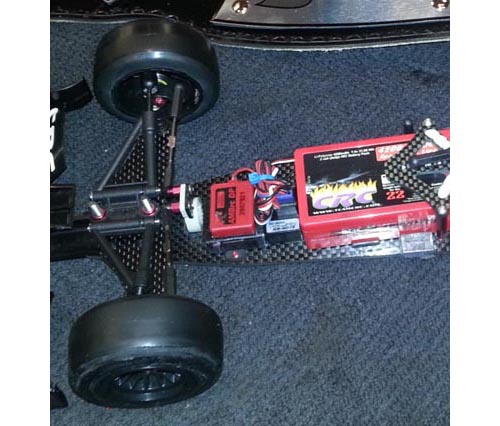 The WTF-1 also accepts the small Sanwa servo laying down for even lower center of gravity. (shown above)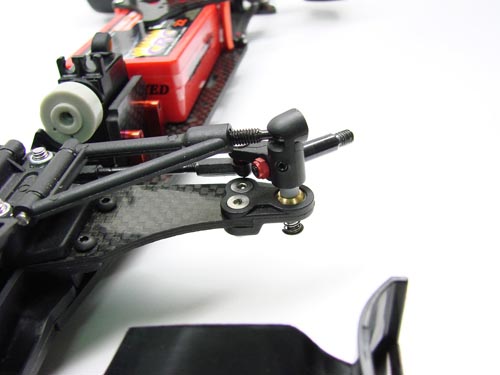 High quality CNC machined bronze pivot balls for smooth suspension movement. The 5 mm front axle is strong and accepts all the popular F-1 wheels and bearings.
Superior by design.